Latest Titles
I Am She: Her Story
Author: Ann Castle Illustrator: Amanda Tye 78pp PB
Sophia is instructed by Source to create a new planet named Earth and 12 Angelic Beings are summoned to assist.
The dark creation of original sin is examined as the Unholy Myth and techniques are revealed to still the mind and return humans to the peace within 'Iam She' will lead you to the source and the journey home.
Ann's welfare work with troubled teenagers exposed her to the hidden pain of women. Her experiences in India and other cultures enabled Ann to explore the dark creation myth.
'I Am She' will release you from the suffering of sin and sorrow and show you how to be the wonderful soul you truly are.
Photographs Ann Castle and Amanda Tye.
Artworks and Artworks photographs by Amanda Tye. Winner of the peoples Choice award for Warringah Art Prize 2010.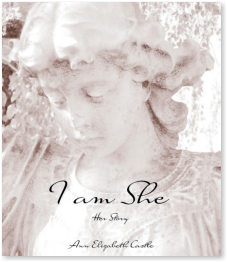 Ministry in Disaster Settings
Author: Stephen Robinson
221pp PB
Stephen Robinson's insights into the impact of disaster on clergy are priceless. His practical suggestions can be of immense help to all who minister in traumatic circumstances. It is a factual account of all those who walked the path.
This book is joint second prize winner ACLS Christian book of the year 2007.
Rev.Dr.Stephen Robinson is a Minister at the Lugarno Peakhurst Uniting Church and is a member of the NSW/ACT Synod's Disaster Recovery Committee.